One thing's for sure: 2016 will not be boring
Date: 02/24/2016
When 2016 dawned, China's economic instabilities sent shockwaves across global markets. Plunging oil prices only made the rollercoaster ride that much scarier. Buyers haven't felt this much heat in a while.
Still, America's economic recovery has continued to strengthen, albeit in inches rather than feet. All this volatility is wreaking havoc across a myriad of supply chains.
Last month, we interviewed a number of key procurement experts to get their after action reports on 2015. This month, as in so many forecasts you've likely perused, we begin with energy – the 800-pound gorilla that seems to be driving so much of this interesting news.
Most analysts look for crude oil prices to remain relatively low throughout the year. The even better news is pricing will likely be more predictable and stable after their precipitous two-year fall. According to the U.S. Energy Information Administration, global inventories will continue swelling this year, and should dampen any pressures to considerably raise prices.
However, transportation costs likely won't reflect that dividend. Market researcher IBIS World, for example, is forecasting a nearly 4% bump in air cargo prices this year; rail prices will head north at slightly less – around 3.4%.
Thomas Tanel, president and CEO of CATTAN Services Group, Inc., told us in light of slow growth and higher interest rates, logistics cost savings and supply chain cost reductions will be hard to come by in 2016 if fuel costs increase to the $60 a barrel or higher.
"Supply chain risk management should be a priority for your company because supply chains and supply chain streams are more intricate than they were in the past," he says. "The simple fact is that in today's longer, more global supply chains, product moves over greater distances and across more multinational borders than in the more localized supply chains of the past." The rules are shifting like sand, even in light of the challenges of coordinating and executing required for international shipments. "Now we find that geopolitical situations, homeland security considerations, transportation versus inventory costs of ownership, increasing regulatory and political pressures, and even the increasing rate and havoc of natural events like storms and earthquakes are converging in such a way that it makes the task even more daunting."
Tanel asserts this "distance-based supply chain, whose links are forged by many supplier tiers in various countries," is becoming more and more volatile. "The longer and more diverse it becomes, the more it is susceptible to unforeseen circumstances," he adds. "By logistical consequence, the supply chain will be rendered delicate, extended, and bloated in some way during 2016."
To view the volatility of global logistics, consider the South China Sea, where Chinese economic interests will continue colliding with international shipping lanes, says Viet Ho, chief procurement officer at Russell Investments, a global financial services firm. China already has been at serious odds with Vietnam after it moved an oil rig into what Vietnam considers its sovereign territory. And Bejing has been building artificial islands in what U.S. officials claim are international waters. Ho tells us we all may be "surprised" at the level of tension between China and the U.S. in 2016. "The South China Sea is a major shipping route for world trade and China is setting up a major confrontation with the U.S.," he adds.
'In other news…'
It's hard to follow an act like this, but here are a few other notable trends to keep an eye out for this year.
The world is becoming obsessed with storing energy, and 2016 could be a banner year, according to some observers. Solar energy innovations and installations are frenetic. Meanwhile, look for battery costs to continue dropping after the global pipeline of planned battery and flywheel projects reached 1.6 gigawatts in the closing weeks of 2015, according to IHS Inc. Lithium ion battery prices have dropped more than 52% since 2012 and are expected to continue plunging through 2018.
Prices for many commodities are expected to be relatively stable this year. Paper and paper-based packaging prices are being kept in check by swollen inventories and a healthy American dollar, according to IHS. Look for only modest price hikes this year, according to IBIS World. Steel prices, meanwhile, also are expected to stay calm throughout most of the year.
In closing, Christopher Sawchuck, principal and global procurement advisory practice leader, The Hackett Group, continues preaching to purchasing leaders to help their companies remain agile while gaining competitive edges in what promises to be a volatile and uncertain year. Strategies include engaging suppliers for innovation and ideas.
Please login to comment
Blog Categories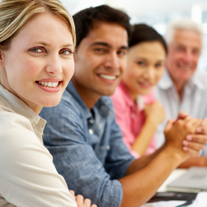 Influencing Suppliers, Colleagues, and Management - The course had a good flow to it. The objectives were met, with great information regarding how I should behave and what other people are doing to influence my behavior and or decisions.
Brian Blackmer, CPP, CPPM
Supply Chain Manager
Merrill Fabricators
View more testimonials