Excess and Obsolete Inventory
Surplus and Obsolete Inventory and Equipment
Members, do you need help in selling excess stock or disposing of surplus or obsolete inventory and equipment? The American Purchasing Society may be able to help by announcing to other surplus inventory buyers, purchasing managers, or surplus stock suppliers what you would like to sell or give away.
To sell excess inventory, send the Society a description of what you wish to dispose of and the quantities along with your name and member number to propurch@propurch.com.
Please indicate the age and condition, terms of sales, and how much you want for the items, if anything and we'll contact surplus stock suppliers. Limit your submission to two or three items or indicate a general description of many items.
Please make sure you indicate where the excess and obsolete inventory surplus is located and if it is available for inspection. Indicate your name, company name and address and who should be contacted for further information and how.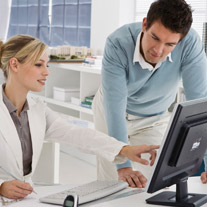 This course (Essential Law for Buyers and Sellers) was very educational in the different areas of contracts, purchase orders, antitrust and common law.
Jeff Koerber
Senior Buyer
Automatic Data Processing, Inc.
View more testimonials