PeopleTicker

Procurement professionals around the world rely on PeopleTicker to provide accurate, real-time labor rates to help them negotiate savings, increase retention, and decrease time to fill. If your business is involved with contingent labor procurement, you need this labor rate calculator.
Strengthened by over 15 years of wage research – this labor rate calculator's data management and analytics are unmatched in the industry today. PeopleTicker empowers you to negotiate from a position of strength. Whether you use a VMS Solution, partner with an MSP, or buy directly from suppliers, our system's "staffing neutral" rate benchmarking ensures you have current bill rate data for contractors, temp workers, and consultants.
Press Release: PeopleTicker selected by American Purchasing Society to provide membership with procurement best practice tools for procuring contingent labor.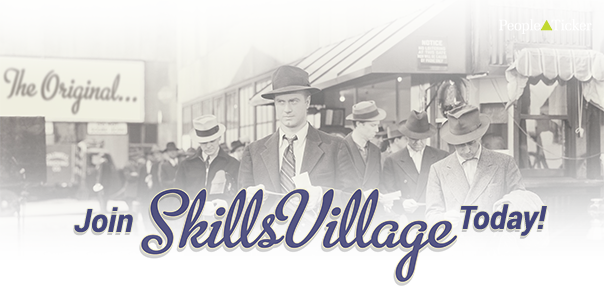 Learn more about purchasing best practices for contingent labor; join Skills Village and network with your peers around the world. Share ideas, gain new knowledge, and discover valuable resources. Membership to Skills Village is included with your American Purchasing Society membership.

Preparaton for CPPM Exam Course - "Again, great course! The information covered was easy to digest and understand."
Anthony Lopes
Purchasing Agent
Consolidated Metco, Inc.
View more testimonials